Tips for a Graduate Seeking Employment in Marketing Research and Strategic Planning
Finding employment directly after graduation has become increasingly difficult for millennials, but shrewd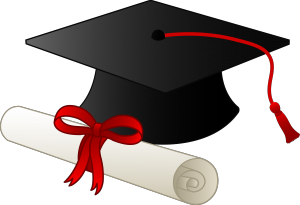 preparation, and the right set of skills and personality can help you land a position in strategic planning and marketing research. Use this guide to figure out if this is the right career for you.
Certain personality traits and skillsets are conducive to success in strategic planning and research:
1. Naturally inquisitive personality
The strategic planning and marketing research field entails a great deal of analysis and problem solving across a breadth and depth of research methodologies. Someone who appears eager to dig beneath the surface and explore for answers, driven by an innate curiosity, would be more appealing to an employer than another candidate lacking those qualities. Regardless of the specific position, and the type of research projects, a strong applicant is someone who is naturally curious to learn, assess information and find solutions.
2. Ability to multitask
Rarely does someone have the luxury of working on just one project at a time. The best employees will be able to drop what they are doing and move on to something else, as urgency demands and priorities shift, without cracking under pressure and feeling overwhelmed. On the positive side, professionals have an opportunity to work on a wide array of engaging projects at the same time, providing a dynamic environment for growth and learning.
3. Collaborator and team player
At Plan-it Marketing, projects are frequently team-based and involve frequent collaboration. Although a good candidate should be able to work independently, team feedback and the ability to brainstorm and collaborate with others is important.
4. Comfort with numbers
You do not have to be a statistician to thrive in a research job, but the ability to read and analyze numbers is crucial. At Plan-it, we use a wide range of methodologies including quantitative surveys where comfort with numbers is essential. With training, professionals will need to evaluate and be comfortable explaining data such as the meaning of percentage differences and how to assess ratings. Explaining statistics in laymen's terms and successfully communicating with clients is a key component of the job. For example, a strategic planner and researcher should be able to define "statistically significant," "conjoint analysis" or "segmentation study" to an audience and explain how the terms work. Understanding which statistical analyses are appropriate to address a particular issue or project will also be important.
5. Strong, diverse writing skills
Being a strong writer is essential, and a range of writing abilities is a cornerstone to delivering effective results, whether writing a summary presentation or a proposal for a client. In other words, multidimensional writing is vital in a field with the need to write expansively in full paragraph form for some documents, and condensed, pithy and bulleted for others.
Some qualities are helpful to demonstrate in an interview for any job. Professionalism and strong work ethic are foundations of an attractive employee:
6. Show a unique interest in the job
Be prepared when you come in for a job interview. Coming into an interview and saying, "I'm interested in marketing; what can you tell me about marketing research?" is not going to excite a potential employer. Instead, saying, "I've been studying research and planning and I think I could be a great fit because…" or "I took a class on marketing research which got me really interested in this line of work," would indicate a genuine interest in the field. Employers are not there to sell you on the job, you're there to sell yourself to the employer.
7. Strong work ethic
Many of today's business owners measure applicants in terms of work ethic as much, if not more so, than other skillsets. For this reason, holding a menial job in the past is not a dark mark on a resume, but an indicator of a work-related initiative taken, especially after-school or for summer employment. Employers want employees who bear a willingness to do whatever it takes to get the job done, and can be a differentiator relative to other candidates in their quest for employment.
8. Highlight resume aspects that best fit jobs you are pursuing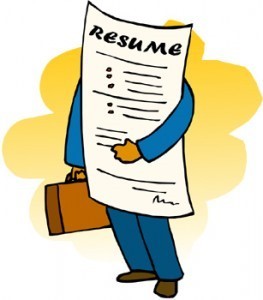 Since most recent graduates will have had limited backgrounds in the field, it is important to stress relatable experience. For example, highlighting college courses, projects, or labs related to marketing research or strategic planning may be more useful when applying for a marketing position than emphasizing an internship within a completely unrelated field of work, even if that position held more esteem. Think about situations when you had to help steer a decision and develop conclusions, whether for a class, club or organization. Experiences of using third party sources to research a topic or trend can also be relevant and are highly applicable to a marketing research job. These can all be applied to paint a broader picture of your interest in the job.
9. Many fields can be a strong fit for a marketing research and strategic planning position
Many qualities contribute to the strength of an employee and the very best can learn on the job. Someone with a Sociology or Behavioral Science major could be as strong a fit for a marketing research and planning job as a counterpart with a Marketing major. Professionalism, work ethic, and talents in writing or technology might be seen as more useful in certain cases than someone who has worked in the field. For marketing positions in particular, employers will consider a strong applicant with intuitive curiosity, interest, diligence and an ability to learn on the job, even those without a marketing background.